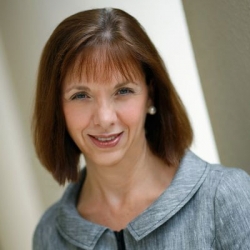 Anne C. Cooper has a bachelor's in English Literature from William Paterson University in New Jersey, and an MBA from the University of Georgia's Terry College of Business, where she is now the Director of MBA Student Experience. She resides in Athens, Georgia, and Second Life is her first book.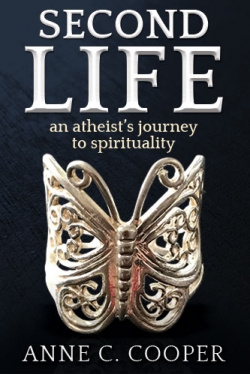 Who in this modern day and age believes in miracles? Anne Cooper didn't, until they started happening to her. An atheist, she was an unlikely candidate for miracles. Raised Catholic, Anne abandoned the family faith in her teens, and raised her three boys to simply be good people, despite her husband's hidden alcoholism. It all worked, until the veneer of her near-perfect life was shattered by tragic and violent death.
Anne thought she would never get past the grief. And then the miracles started to happen. Real miracles, events that seemed to transcend the limitations of time and space and flesh. They led her to explore territory previously foreign to her, and the astounding lessons she learned compelled her on a journey to a second, better life.
Energy is neither created nor destroyed.
Be open to possibility.
And pay attention.