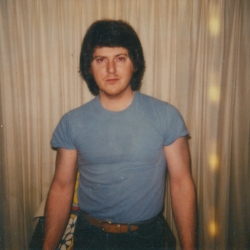 I am a loner, an aesthete, a man of mystery, ambiguity and imagination. I was born in East St. Louis, Illinois, a sad and blighted place where Miles Davis once walked this bitter earth, and now I reside in Rochester, Minnesota, a beautiful small city in a state in which the brilliant, insightful Al Franken is the junior senator.
Forgive me for my unusual, perhaps too casual Author Photo, but I have never been one for dictated formalities.
A widower, and a cancer surviver, I find pleasure and knowledge and inspiration in art, music, literature, cinema, and although I live alone, I am caparisoned by the love and support of my children. When the buzz and reverb of life detonates and that menacing white noise of turbulence intrudes like thunderbolts from an angry cosmos, I search for sanctuary in solitude, splendid isolation and the purity of silence.
I am eccentric, temperamental, often touched by mood indigo and the bittersweet breezes of life.
I have previously published a book entitled The Hissing of Summer Lawns & Other Stories, and I have three other unpublished novellas and a screenplay entitled Arc of the Sun, a rite of passage tale about violence and turmoil in the Dakota Territory, circa 1874.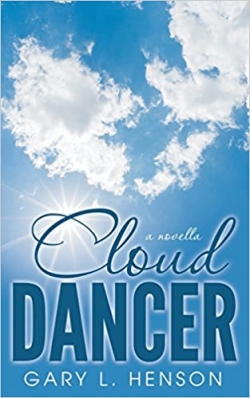 Ravi was enchanted by clouds. The majestic images and shifting configurations were dreamlike, hypnotic, and they held the mysteries and dark secrets of life. The boy's imagination wandered and danced in the purity of silence, and his inner visions beheld the truth of past and future days.

Cloud Dancer is the story of a teenage boy in 18th century India and his perilous odyssey of survival. It is about courage, perseverance, the power of the imagination, and the exaltations of the human spirit.