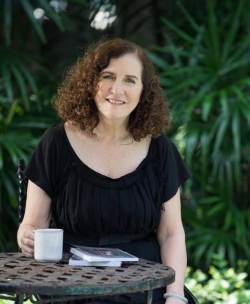 Judith T. Lambert, specializes in dream interpretation and holds a master's degree in Religious Studies from John F. Kennedy University in Orinda, California. For 35 years, she has divided her time between communities in the Kingdom of Saudi Arabia, Thailand, and the USA. Extensive travels have enabled her to deepen her study of cultures and religions first hand. Her books include, The Light: A Modern-Day Journey for Peace, A Mother Goddess for Our Times: Mary's Appearances at Medjugorje and Gabrielle's Magical Pets, a picture book illustrated by her daughter.
The Light: A Modern-Day Journey for Peace is regularly on giveaway via Goodreads. Her books are available in PBK, HC, and Kindle formats on Amazon and are distributed through New Leaf Distributing Company; additionally they are discounted with returns through IngramSpark.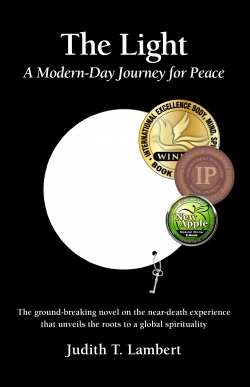 The Light: A Modern-Day Journey for Peace

Why has humankind always sought the Light? What do pharaohs and prophets and festivals around the world tell us about the meaning of the Light? A modern woman has an extraordinary dream that seems like a Near Death Experience. This gives rise to a quest for truth. Dissatisfied with answers at home, she takes her search abroad and enters a labyrinth of religious scholars, learned guides, and spiritual archaeologists. Propelled by what she discovers, her journey continues to the foundation of religious unity.
Would you like to understand religion from a fresh perspective? Nourish your soul and be prepared to view God differently? Is global spirituality possible? While many have heard of the Near Death Experience, this book is unique, as it searches for the common thread between us, here, in this world. This is not a book on the afterlife or what happens on the other side. Discovering a global context for the Near Death Experience is exciting. I want to spread the word about another way we can view this phenomena. The Light: A Modern-Day Journey for Peace, winner of three book awards in 2017, moves us to consider if the Light of the Near Death Experience isn't actually the bedrock of religion and the springboard for a universal connection. This modern-day story melds the innumerable religious experiences into a visual whole. The essence of God becomes globally and tangibly defined. This story uncovers our prevailing spiritual unity despite our world's seemingly different beliefs. Ultimately, there is a powerful spiritual bond we have with one another. Gods and the names for God have changed in every era, yet one dynamic remains constant—the Light.
Religion's Common Denominator? . . .The Light
God does not have a religion.
God does not speak a language.
God does not have a culture.
It is we who require these things.
This is a groundbreaking novel on the Near Death Experience that unveils the roots to a global spirituality. *Books do not come with award stickers at this time.
https://www.youtube.com/watch?v=uuQVYYevlRI https://www.youtube.com/watch?v=-sw4xlIwsjo&t=277s https://www.youtube.com/watch?v=Ihx0oYpDU1U https://www.youtube.com/watch?v=YDUxU7p15Dk