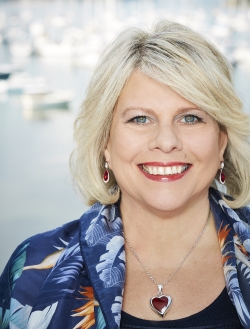 Karen Chaston is a wife, mother, author, speaker, the Dream Maker Program Creator and former Chief Financial Officer (CFO) of a publicly listed company.
With a wealth of knowledge and experience amassed over the course of an illustrious 20+ year career in leadership and business, Karen strives for excellence in every endeavor and seeks to expand an ever-growing network.
Karen's vision is to help women from all walks of life to rediscover and utilise their natural intuitive abilities and to realise how powerful and fulfilling it can be to live this way.
Her passion is to collaborate in creating a new world for generations to come — one with more "conscious entrepreneurs" who allow their hearts and souls, along with their knowledge and expertise, to guide their businesses.
Karen lives on the Northern Beaches area in Sydney, Australia with her husband of more than 37 years, Andrew, and their male spoodle, Sirius.
Karen's other books are:
• A Journey to Becoming Your Own Best Friend: A woman's guide to getting out of her own way!
• Beyond a Mother's Worst Nightmare: Allowing yourself to live and love again after a death of a child.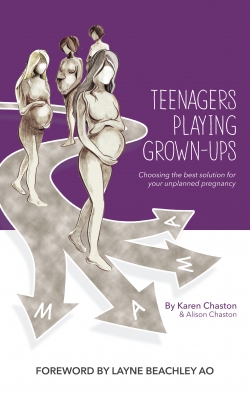 An unplanned pregnancy can be stressful, complex and a difficult situation at any age. Though what if you are a teenager, too young to understand that no matter what choice you decide upon you truly are at the cross-roads to your future life.
Every woman's experience of an unplanned pregnancy is unique, as is the time that she lives in.
In her third book, Karen Chaston takes us on a journey into the lives and times of four teenage girls living in the late 60's early '70s all who choose a different solution for their unplanned pregnancy: marriage, abortion, motherhood and adoption.
Ironically, these four choices form the anagram, M.A.M.A.
Each girl tells her story, sharing her reasons for choosing as she did. Though most importantly the wiser woman that she is now, will revisit her teenage self and give her advice on living with the consequences of the decision.
Maybe even suggesting that she may like to rethink her initial choice!!
The 21st century social attitudes may be very different, though the intention is to assist any woman, today who may be pondering over their decision in relation to their unplanned pregnancy.