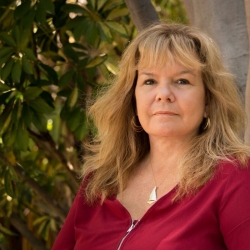 Leslie Johansen Nack graduated UCLA with a BA in English literature and is a member of the National Association of Memoir Writers. She is the author of Fourteen: A Daughter's Memoir of Adventure, Sailing, and Survival, (She Writes Press, Oct 2015) which has won five 2016 indie book awards including Winner of the NIEA for YA Non-Fiction; Winner of Bronze at Readers' Favorites in Non-Fiction Travel; Finalist in the Next Generation Indie Book Awards for Memoir; winner of the 2017 Independent Press Award for Memoir; and Winner of the Memoir category of the Beverly Hills Book Awards.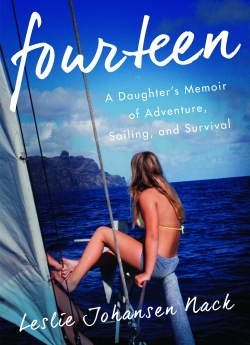 The raw and emotional debut novel by Leslie Johansen Nack has it all: mid-Pacific monster storms, emergencies at sea, a young female heroine, sex and drugs all while exploring the world on a 45-foot custom-built sailboat. All of this intrigue combines to tell the incredible true story of a young teenaged girl, as told by the author, her two sisters and their father, as they untangle the daily web of incredibly wondrous and equally appalling experiences while sailing from Oceanside, San Diego, to the Marquesas, Tuamotu and Society islands.
Delving into her childhood journal, Leslie unfolds the intimate story of her own survival from situations well beyond her years, including an alcoholic, mentally ill mother who
creates discord and chaos for the family, and inevitable sexual attention she, as an early bloomer, receives from peers, and men, including her father. At the age of 14, she finds
herself caught between the extreme beauty around her, a constant desire for parental approval, and the utter darkness that surrounds her. Dealing with, on one hand, the
creepiest father figure anyone could imagine, to the most admired person for what he was teaching his daughters about the world, and sailing, was difficult to balance as a reader and I found myself following the author's lead of setting these abuses aside to coexist in the most nonconfrontational way. The deep drama that ensues is speckled with few well-
warranted comical moments, including a mysterious little green man who constantly misplaces items and causes mischief onboard.
Full of conflict and secrets, adventure and survival, this page-turner is as good as it gets and will be passed on to passionate sailors for decades to come.
-Pacific Yachting Magazine (May 2017)