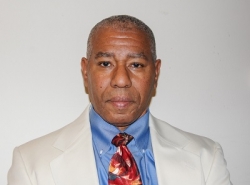 Michael's passions for reading and creative writing inspired him to devour everything from contemporary novels to classical literature. As a high school student, he wrote poetry for his own enjoyment. That joy blossomed into a zeal that would not be contained. Composing poetry rippled into short fiction writing that led to the literary path of creating short stories, novels and screenplays.
Michael studied English Literature and Creative Writing at Point Park College, Sonoma State University, and Portland State University in an effort to perfect his craft. He has written creatively for more than three decades, and has had poetry and short fiction published in numerous literary publications.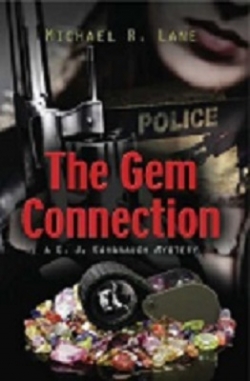 Clinton Windell nailed down a major deal for twenty-million dollars in uncut gems. That same deal would deliver a coup de grace to the board coup that has been brewing to unseat him as CEO. Once the dust settled on his major victory, there would be some overdue executive housecleaning as far as the standing CEO was concerned. Heads were going to roll and Clinton Windell could not be happier.
His golden goose purchase would be safe with him for the night. When he entered his master bedroom, Windell was shocked to discover his state of the art wall safe open. Two swift blows to the head from behind rendered him unconscious. The intruders were quick and methodical. A chilling death and robbery of the gems were the home coming gift for the conquering CEO.
An anonymous client hires ex-DEA agent turned private investigator, C.J. Cavanaugh and his junior partner, Renita Harris, to root out the Windell murderers. There's only one catch. C.J. and his partner must not reveal to anyone they are working on the case. To complicate matters further C.J. and Renita must deceive Cavanaugh's lover and dogged Homicide Detective, Destini Pendleton, who is assigned to head the high profile investigation.
As C.J. and Renita pull back the layers of Clinton Windell's life, they discover a duplicitous and seedy past. The mystery only thickens as C.J. and Renita burrow into the lives of their primary suspects only to unveil ample and varied motives for wanting Clinton Windell dead.
C.J. and Renita find themselves boxed in. Between the killers, Detective Pendleton, the insurance company, and their omnipotent and ominous mystery client, C.J. has to utilize all of his cunning and training to keep him and his partner out of prison or the morgue long enough to capture the killers.