Patrick Aaron has always had an interest in history and other topics of interest such as the paranormal and the dynamics of human relationships.
He now resides in the Puget Sound Region of Washington State retired after a career in the IT industry. Hiking and enjoying the natural splendor of the Pacific Northwest help fill his time as well as writing. Chinese Pearl is his first novel.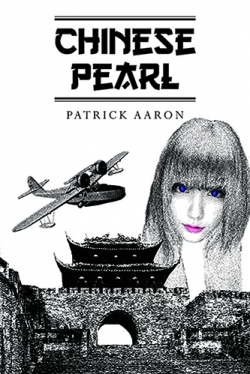 Chinese Pearl starts in the year 1917 in Nanking China with the birth of Zhu, an albino with psychic abilities, who is adopted by the midwife Xiulan and her husband Shu.
The child is a welcome blessing into this couples life and becomes an asset to their business, an apothecary, as her psychic abilities grow and she gains clients looking for her help and insights. With the help of her mentor Mrs. Mah and her grandson Li, Zhu learns to control and use her skills as she grows into a young lady in 1937 Nanking.
Into this meat grinder of the Japanese Army rolling through the streets of Nanking fly the Kaminski brothers John and Ron on a flight chartered by Captain Eckhart of the Nazi SS looking to acquire the young psychic Zhu as a gift to his boss Heinrich Himmler. The CNAC (Chinese National Aviation Corporation) pilots are looking to gather first hand intel on what is happening in Nanking for their bosses and maybe rescue their friend Zhu and her family.
Not everything goes according to plan as everyone scrambles to get out of harms way and out of the war zone.