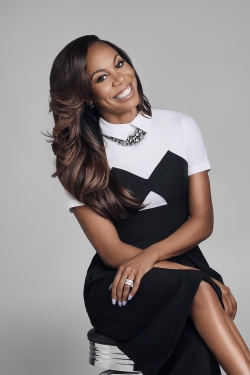 Sanya Richards-Ross is a Four-Time Olympic Gold Medalist and one of the most decorated track and field athletes in US history.
Career Highlights:
• 2012 Double Olympic Gold Medalist, 400m, 4x400 meter relay
• 4-time Olympic Gold Medalist- 400 meter sprint, 4x400 meter relay
• 5-time World Champion – 400 meter sprint, 4x400 meter relay
• Fastest American Woman in History at 400 meters - 48.70sec
Sanya Richards-Ross, is the fastest American woman in history at 400 meters. She became the first American woman in 28 years, and only the 2nd in history, to be crowned Olympic Champion over 400m at the 2012 Games in London. Surging past her competitors in the last 50 meters of the race, Richards-Ross claimed her crown as 400 meter queen in dramatic fashion.
The London games also set the stage for Sanya to become one of the most decorated female track and field Olympians of all time. By winning her 4th gold medal, after anchoring the 4x400m relay team to gold for the 3rd consecutive time, Sanya firmly solidified her place in sports history, though she isn't done yet.
Formerly starring in WeTV hit docuseries, Sanya's Glam and Gold, off the track, Sanya's passion is giving back. The Sanya Richards Fast Track Program provides tutoring, physical education and meals to over 700 children in her native of Kingston, Jamaica. As an entrepreneur, Sanya heads successful businesses in the beauty and fashion space, including a hair salon in Austin, Texas and a luxury hair extensions line, inspired by her ever-changing looks on and off the track.
Now retired, Sanya has a new business venture with her husband, Super Bowl Champion, Aaron Ross. Togther they own Ross Elite Chauffeur Service in Austin Texas.
Most excitingly Aaron and Sanya welcomed their first child on August 12th, 2017, Aaron Ross II.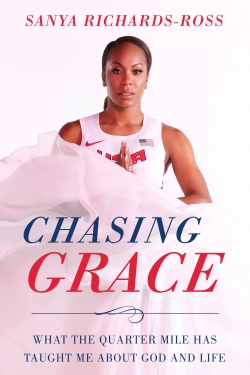 Five-time Olympic medalist Sanya Richards-Ross takes you on a vulnerable and courageous journey to reveal the single-most vital component to victory– Grace. The inspirational memoir by one of the most-decorated female American Track and Field Olympian of all time, takes readers down a spiritual journey of self-discovery, as she candidly opens up about the demands of professional training, the physical and mental challenges of injury, and the fulfillment of grace on and off the track.