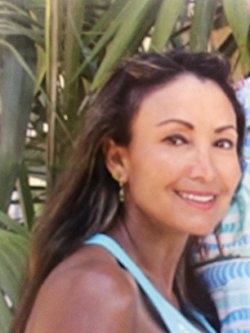 Shirley Rose Webb was born in San Jose, Costa Rica; she came to the United States at the age of eight and spoke only Spanish. Shirley began writing her memoir in 2010 on the advice of her therapist following a tragic death in the family. Through writing she learned to let go of her anger and pain and slowly returned to the things she loves doing even though her heart was broken into a million pieces.
In 1979, Shirley attended a Technical College in Los Angeles, where she was certified as a Medical Assistant. In 1980, she was certified as an Aerobics instructor and now, thirty-seven years later, is still teaching classes twice per week. In 1985 she was a finalist for the L.A. Raiders cheerleader tryouts; and in 1986 and 1992 she was featured in a Playboy Magazine pictorial, a special Sisters Edition.
Currently Shirley works with her husband, Torreey who is a CPA. At least once a month, happy hour with her beloved lifelong friends and lots of laughter is a must in her life. She lives in Redondo Beach, California.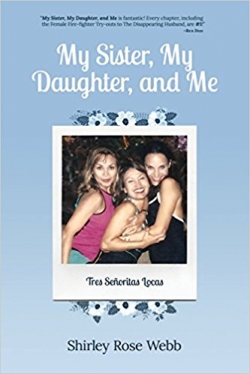 Three crazy, fun-loving Hispanic women (Tres Senoritas Locas) who had big freams of making a better life for themselves. The first, with her irrepressible sense of humor, struggled mightily with some very wise and very foolish choices along the way. The second, with her beauty and charm, showed great promise, but kept falling over and over for the wrong men. The third, loving and kind, painstakinly reinvented herself after a cheating husband threw her out. And one of the three, through freakish circumstances, met with a heartrending death.